Bone disease is a very serious complication of diabetes. If you have type 1 diabetes (T1D) or type 2 diabetes (T2D) you may suffer from an increased risk of fracture. This is most notable in the hip region compared with a person without diabetes.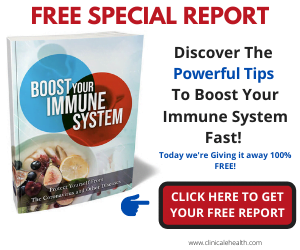 Other factors that may influence fracture risk include;
Sex
Age
Body mass index
Blood glucose status
Fall risk
Diabetes medications
Different underlying mechanisms may contribute to bone disease if you have diabetes. However, Impaired bone quality and increased fracture risk is associated with;
Incorporation of advanced glycation end products
Change in incretin hormone response
Macrovascular complications
What are the complications of Diabetes?
Diabetes mellitus type 1 (T1D) and type 2 (T2D) affects millions of people all over the world. Diabetes condition is characterized by hyperglycemia.
Complications resulting from having diabetes can affect your quality of life negatively. This negative effect causes a major economic burden on society. Thus, adequate diagnosis, treatment, and prevention of diabetes and its complications are crucial.
Classification of diabetes complication
Traditional diabetes complications are group into;
Microvascular complications such as retinopathy, nephropathy, and neuropathy.
Macrovascular complications such as cardiovascular disease.
Over the last fifty years, studies have shown that diabetes also affects bone. Individuals with diabetes have an increased risk of fracture.
Diabetic bone disease occurs from complex underlying mechanisms leading to impaired bone quality. If you have diabetes, you may have increased fracture risk. Especially with a high risk of falling and possible side effects to diabetes treatment.
Types of bone disease in diabetes
Osteoporosis: This a kind of bone condition that causes a loss of bone density and weakening of bone tissue.
Lower bone mineral density and a higher incidence of osteoporosis have been found in people with Type 1 diabetes while those with type 2 diabetes have a higher bone mineral density, yet they have a higher risk of fractures. The cause of high fracture among people with type 2 diabetes is still unclear.
 Osteoarthritis: This is a condition that occurs when there is a wear down of the protective cartilage that cushions the ends of your bones over time.
Charcot joint: This is a rare but serious condition in people with diabetes who have neuropathy. Charcot joint initially causes redness, swelling, and feels warm to the touch. This bone condition can eventually lead to weakness or breaks in the bones and dislocation of the joints of the foot and ankle.
Bone fractures: Bone fractures often occur especially in the hip region, and are common in those who have either osteoarthritis or osteoporosis.
What can cause a fracture risk?
You can describe fracture risk depending on the following;
1. Fracture site:
Recent studies report an increased relative risk of hip fracture for both type 1 and type 2 diabetes.
2. Diabetes type
Most studies report higher fracture risk if you have type 1 diabetes (T1D) than a person with type 2 diabetes (T2D).
Although both Type 1 Diabetes and Type 2 Diabetes are characterized by hyperglycemia, the underlying disease mechanisms are very different.
In Type 1 Diabetes, autoimmune destruction of the pancreatic beta cells results in insulinopenia.
If you have Type 1 Diabetes, you are hence totally reliant on treatment with exogenous insulin.
Individuals with Type 1 Diabetes are often diagnosed in early childhood or adolescence. They do have no diabetes-related complications at the time of diagnosis.
In contrast, insulin resistance and relative insulin deficiency trigger Type 2 Diabetes development.
An individual with Type 2 Diabetes is often older than those with Type 1 Diabetes at the time of diagnosis.
They may present with some diabetes complications already at the time of diagnosis.
If you have Type 1 Diabetes you may reach your expected peak bone mass in a young life. This is because of the lack of insulin in Type 1 Diabetes during childhood and adolescence.
This can thus increase your risk of fracture. Furthermore, in Type 1 Diabetes insulin treatment may affect bone turnover.
For Type 2 Diabetes, bone turnover is affected by obesity and hyperglycemia. This can occur years before diagnosis and treatment.
3. Gender:
Many studies have reported an increased fracture risk in the female with Type 1 Diabetes and Type 2 Diabetes compared with male respectively.
But, there was no clear definition of diabetes type. Other studies also show an inverse relationship between blood glucose and fracture risk.
4. Weight:
A  relationship between weight and fracture is that obesity is a contributing factor to the disease development of Type 2 Diabetes. But it may also protect against fragility fractures.
Increased frailty in an individual with diabetes may also contribute to fracture risk. Frailty may potentially lead to falls.
A study showed that patients with diabetes reported more falls which were associated with low energy fractures.
Sarcopenia is the presence of low muscle mass and low muscle function. In women, without diabetes, it is associated with osteoporosis, fracture, and fall risk.
Other factors that can cause fracture risk
Bone turnover
Bone material properties
Gastrointestinal hormones
Microvascular complications
How to Reduce Risk of Bone Disease
You can reduce your risk of bone disease is to manage your diabetes and your bone health. Below are four main things you can do to achieve this;
Take your medication exactly as prescribed by your healthcare team. This will help keep your blood sugar under control will also help protect you from bone issues. When you delay or skip medication doses it can increase your risk of hyperglycemia and other complications of diabetes.
Control your blood sugar by meeting the targets set by your diabetes healthcare team.
Ensure you get enough bone-healthy vitamins and minerals such as Calcium and Vitamin D.
Regular Exercise. Especially weight-bearing and resistance exercise to not only have stronger bones, but weight loss, decreased risk of heart disease, and increased energy levels.
Diagnosis Of Bone Disease In Diabetes
If you have diabetes you may check your bone status and fracture risk with these approaches;
BMD and clinical risk factors
Fracture probability,
Bone microarchitecture
Bone strength
Management Of BoneDisease In Diabetes
For the management of bone disease in diabetes, you should consider the following;
Diagnosis of bone disease
Intervention thresholds for antiosteoporotic treatment
Effectiveness of anti-osteoporotic treatment in diabetes
Treatment of hyperglycemia
Other diabetes complications
Conclusion
Several people with Type 1 Diabetes and Type 2 Diabetes suffer from bone disease as a complication of diabetes.
A low bone turnover in both Type 1 and Type 2 diabetes can affect your bone quality. Due to different disease mechanisms, the underlying cause for bone disease varies in both Type 1 Diabetes and Type 2 Diabetes.
Common factors for patients with Type 1 Diabetes and Type 2 Diabetes are the increased risk of fracture. This is most predominant in the hip and possible side-effects of anti-diabetic medication may cause it as well.
There are also diagnostic challenges as conventional fracture predictors underestimate fracture risk. This leads to questions about the treatment of bone disease in diabetes as most currently used anti-osteoporotic treatments lack evidence on the effect in patients with diabetes.